Roving Mechanical provides each and every one of our customers with top-class service, whether you need an oil change or a full engine rebuild.
<iframe width="640" height="360" src="https://www.youtube.com/embed/NYlcIZMc20Q?rel=0&showinfo=0" frameborder="0" allowfullscreen></iframe>
Roving Mechanical provides each and every one of their customers
with top-class service, whether they need an oil change or a full transmission rebuild.
Service For Your Land Rover Doesn't Need To Be Expensive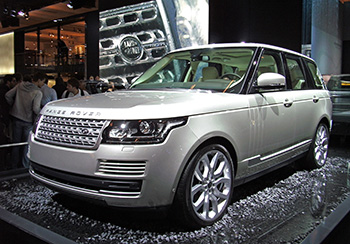 Getting your Land Rover serviced and maintained in the Sutherland Shire, St. George, or Bankstown areas of Sydney can be a difficult, time-consuming, and expensive hassle. You don't always need to luxury service offered by some dealerships.
Local Garages Don't Know Land Rover Like We Do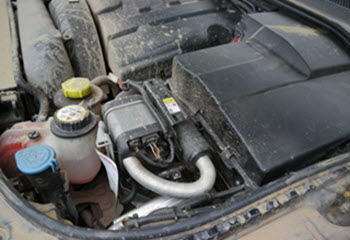 Local garages and mechanics often lack the expertise, specialised training, and tools necessary to service your vehicle up to factory specifications. They don't know and understand the quirks of Land Rovers. This will often result in higher costs for you as they experiment to fix things. Get the experts on the job and get your repairs done quickly and cost effectively.
Roving Mechanical Offers The Best Of Both Worlds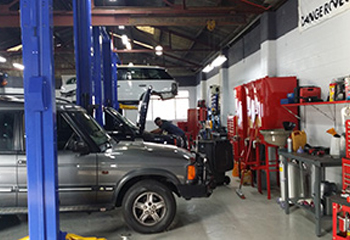 Roving Mechanical offers the best of both worlds – master-level certified technicians along with affordable and fair pricing.
Let Roving Mechanical help you say goodbye forever to the expensive, time-consuming hassles of Land Rover servicing and maintenance.
Contact us on (02) 9533 2777 to book your next service
8 Great Reasons To Use Roving Mechanical For Your Next Land Rover, Range Rover or Freelander Service
Lower Cost – Some garages incur tremendous amounts of overhead, which they often pass on to their customers in the form of higher costs. Roving Mechanical focuses exclusively on service and maintenance, enabling us to deliver high-quality levels of service and expertise at more competitive pricing.
Factory Trained – Unlike the mechanics at most auto shops, the technicians at Roving Mechanical are fully Land Rover factory certified. The owners hold the rank of Master Technician in the Land Rover Technician Guild, as well as being a certified Auto Electricians.
Full Selection of Parts and Accessories – Roving Mechanical always has the most commonly used Land Rover spare parts and accessories on-hand in their fully stocked workshop, including filters, brakes, starters, ignition components, all hoses and belts, water and fuel pumps, and even remote entry systems. We also stock and fit APT Offroad accessories, so you can equip your 4×4 with the latest off road accessories and be confident it that your Land Rover is capable of going where it was built to.
Preserves Warranty – Dealerships almost always forget to mention that you don't actually need to have your vehicle serviced and maintained there in order to preserve your statutory warranty.  We have all the tools, equipment and skills to do the work at a fair price.
Extensive Experience – Owners Pete and Glen have been working on Land Rovers of all shapes and sizes for more than thirty years between them, and can handle problems of all shapes and sizes whether you drive a Discovery, a Defender, or another Land Rover model.
Right Equipment & Tools – Local garages and mobile mechanics often lack the specialist tools and training necessary to service and maintain your Land Rover to dealer-level specifications. Roving Mechanical has the cutting-edge computer equipment and tools PLUS the experience necessary to quickly diagnose and fix issues with your vehicle.
Convenience – Roving Mechanical understands that time is your most valuable resource. That's why we are located in Peakhurst close to the train and main roads. Or you can wait in our Wifi equipped waiting room and just catch up with things while we work on your vehicle.
Customer Service – Roving Mechanical understands that you have many options available when it comes to the servicing and maintenance of you Land Rover or Range Rover. That's why we go out of our way to ensure that you are 100% satisfied with the service you receive each and every time you interact with one of the team.
….Pete has been a professional in all has care of my vehicles and his road-side assistance has been phenomenal.
…The fact that he does the entire servicing of the vehicle is far more comforting, than a number of of people performing the various items…
….keeping me mobile at all times with minimal delays. I have found him to be very reliable, informative, and timely in all the work that he has carried out on my vehicles….
….In that time, he has taken care of the usual routine servicing; mechanical repairs – both minor and major; off road preparation; and break down services where he has not only arrived in no time, but had the truck back on the road there and then….
Find Us at 5 Pritchard Place, Peakhurst, NSW 2210
Roving Mechanical
5 Pritchard Pl, Peakhurst NSW 2210, Australia