Roving Mechanical – A Collaboration By Two Of Sydney's Best Land Rover Technicians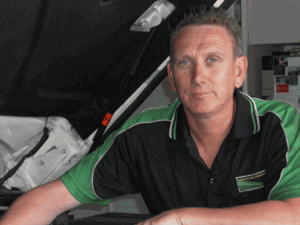 Pete Davis
Pete a mechanic specialising in the repair and servicing of Land Rover vehicles in the Sutherland Shire, St. George and Bankstown areas of Sydney.
He has worked on Land Rovers of all types for 30 years. He have had full factory training – reaching the level of Master Technician in the Land Rover Technician Guild and he has also completed a second trade course as an Auto Electrician.
Pete previously operated Roving Mechanical as a mobile service but  wanted to settle down to a workshop where we can do a much wider range of services from a fix location.
Pete's family own four Land Rovers.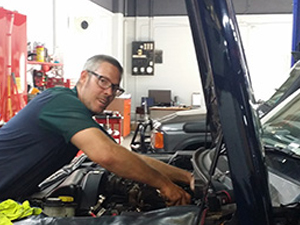 Glen Wickens
Glen Wickens is a 20+ experience Level 4 Land Rover Master Technician and specialises in electrical diagnostic and highly technical repairs.  For Glen – no job is too complex.
With prior experience as a senior mechanic at a local Land Rover dealership, Glen is a go-to guy for many other garages and workshops who seek out his advice when they are confronted with an unusual Land Rover problem or quirk.
With this background, Glen has the experienced to quickly fix complex problems including full body off repairs.
We have two Land Rover specific diagnostic computers in our workshop. And the workshop is fully stocked with the most common Land Rover parts, including filters, brakes, starter motors, ignition components, hoses, belts, water pumps, fuel pumps and even remote keys. This means we can normally diagnose and repair or service your Land Rover quickly – saving you time and hassle.
We service Range Rovers, Discovery, or Defender and Freelanders.
Our aim is to provide you with high-quality Land Rover service that is both more convenient and lower cost compared to the traditional workshop service.