Toughen Up with APT Offroad!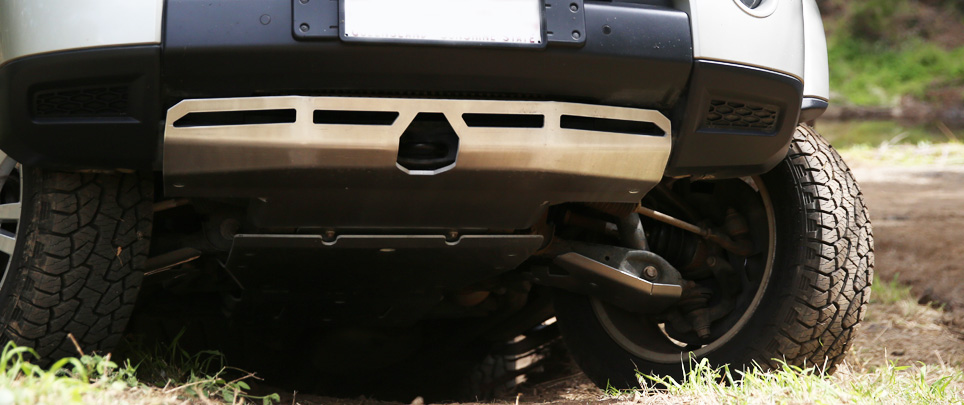 Got a Land Rover? Then It's Time to Create Adventure.
Discover the full potential and dynamic experience that is the iconic Land Rover with APT Offroad Accessories.
Equip your 4×4 with the latest in accessories and be confident that your Land Rover is capable of going where it was built to!
Whether you're up for a replacement or some brand new gear, at Roving Mechanical we stock and fit a range of APT Offroad products including:
Land Rover Discovery 3
Land Rover Discovery 4
Land Rover Defender
Why Fit Accessories To Your Land Rover?
Land Rover's aren't cars, they're machines. And a machine requires the best quality components in order to operate effectively – Land Rover's Discovery and Defender models are no different!
Taking a weekend adventure out bush calls for a collaboration of preparation, and confidence in your equipment.
Accessories are must-have attributes to fully experience the capabilities of your Land Rover, testing it's every cut of its ingenious engineering. Practical reasons also include:
Enhanced protection – reinforcing the build to withstand the harshest of Australian terrain.
Performance and peace of mind – accesories improve foundational and mechanical reliability.
Coordinate a unique set-up – With adventure, comes unpredictability. Stay ahead of the amateur with a powerfully diverse but qualified rig.
Discovery and Defender Off Road Accessories
We're able to get you sorted with APT Offroad Discovery and Defender accessories including:
Discover 3 & 4 Off Road Accessories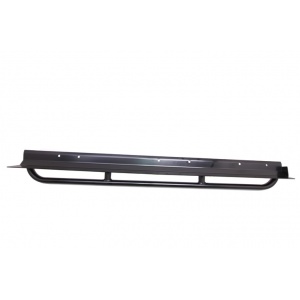 Rock Slider Steps
Where strength meets weight for a perfect performance match-up.
Step up into your Discovery and also access the roof with ease.
Dimensionally blends with the Discovery's Style.
Extremely durable rails and sills.
Corrosion-free, zinc plated bolts to outlast tough, weathering conditions.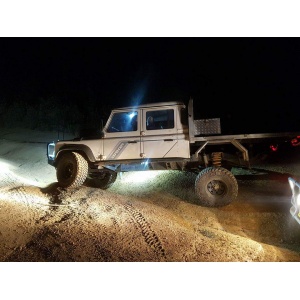 Coil Springs
Highest quality offroad coils – designed tough, and built to last.
Significant suspension improvements providing noticeably smoother offroad travel.
Capable of handling the harshest of Australian outback 4×4 conditions.
Guard Accessories – Air Compressor, Sump, Front/Arm guards, Transmission, Air Tank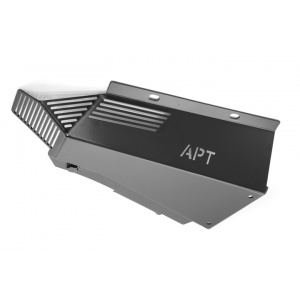 Air Compressor Guards
Enhanced airflow utilising ventilation slits increasing the life of the air compressor.
Easy maintenance – drainage holes at the back make for simple cleaning.
Vibration-free mounting.
6kg, Zinc powder coated – minimising weight, maximising strength.
Designed to fully cover the unique formation of the Discovery's compressor.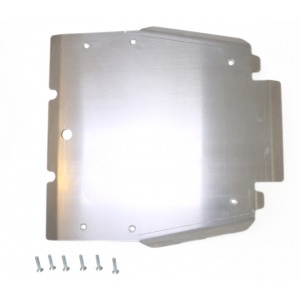 Sump Compressor Guards
Tough aluminium design protecting the sump from any level of upward force.
Simple drainage at the bottom.
7kg, 4-fold construction allows for heavy contact from all angles.
More clearance – extends the ground clearance range by approximately 9mm.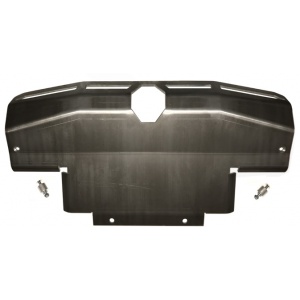 Front Guards
Distinctively fearless look – The build design highlights the uniqueness of the Discovery's confident representation.
Diversely protects the most costly mechanical parts including – radiator, intercooler and air-conditioning condensor.
On and off-road dynamics – let nothing be your obstacle with a 12-fold design that will slide and glide over almost anything.
8mm of top-quality aluminium thickness weighing just 9.5kg.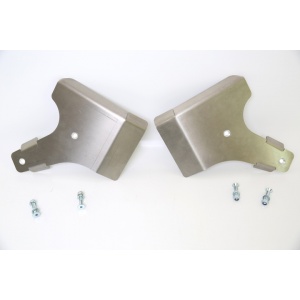 Arm Guards
Lower Control Arm Guard – Unbreakable wings with water jet slots for damage prevention.
4-fold construction for maximum strength and durability.
Snag-proof and extremely lightweight at only 2kgs.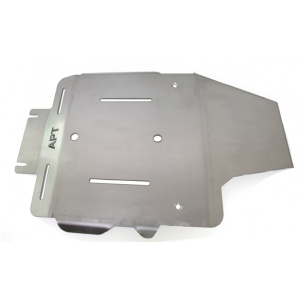 Transmission Guards
Features a simple ventilation system keeping the transmission cooler, and ultimately extending its life.
4-fold design adding protection from all impact angles shielding the entire transmission.
Extends ground clearance up to 27mm.
6mm, 5005 aluminium weighing just 7kg.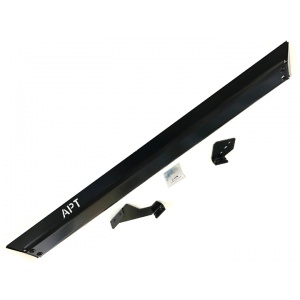 Air Tank Guards
Superb drainage features – This design allows mud, dirt, water and other grime to escape via the drainage system.
5005 Aluminium with 6mm plate for premium quality offroading performance.
4-fold, laser-cut design with conelock nuts.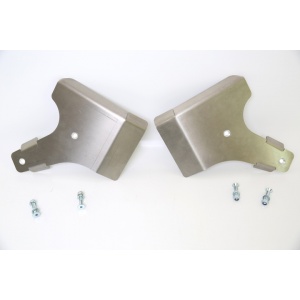 Front Lower Control Arm Guard
Water jet cut to avoid cracks or splits.
4 plane folded aluminium.
Protected from sharp objects when travelling both forward and reversing.
Angled design for maximum protection.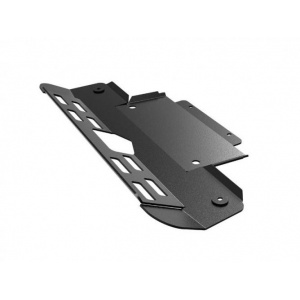 Front Guard
Unmatched protection for your Land Rover's radiator, air conditioning condensor and intercooler.
Fastens the underside components for a more rigid setup.
 Made from 6mm aluminum designed to fit with factory parts
Fits Land Rover Discovery 3 – 2005 – 2009 models.
Defender Off Road Accessories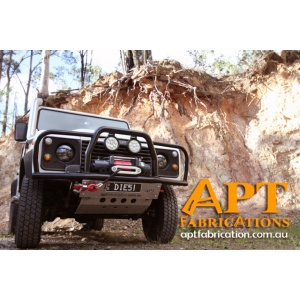 Winch Bull Bar
6mm steel, laser-cut construction.
11 fold for reinforced strength.
Triple return ensuring zero flex.
6 chassis points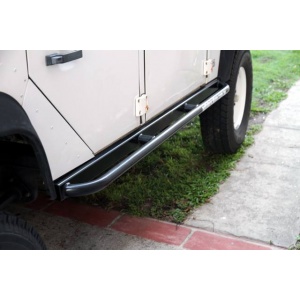 Rock Sliders
Tree bars- Indestructible 4mm thickness with;
Mounts – 350 MPa Australian tube, 4mm thickness
Mounts rest against the return for extra protection and improved functionality.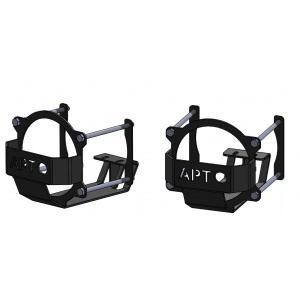 Differential Guards
Steel – 350 MPa with 6mm thickness.
CNC folds and features three bolts.
Heavy duty zinc primed construction.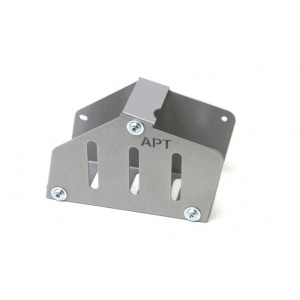 Fuel Cooler Guard
Laser-cut 250 XLER steel – 2mm HA
Zinc primed and powder coated silver
M8 grade 10.9 ZP bolts and washers.
Grass and grime resistant.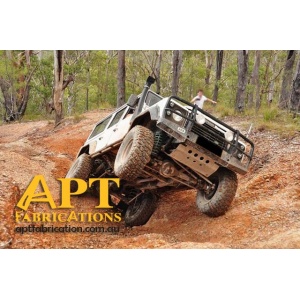 Steering Guards
High performance mounts – 350 MPa steel
8mm mounts with CNC folded thickness.
6mm Aluminium with simple ventilation.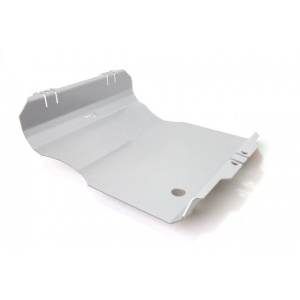 Fuel Tank Guards
4mm steel made from 350 MPa plate.
Only requires existing mounts..
Easy access to drainage plug.
Uses existing chassis set-up.
Why Choose Roving Mechanical To Fit Your Off Road Accessories?
At Roving Mechanical, our team with decades of fitting and mechanical service experience pride themselves on a quality fit and professionalism.
We're a fitting department you can trust to safely and correctly fit any APT Land Rover accessory to your Land Rover Discovery 3 or 4, and also the Defender.
Australia wasn't meant to be seen from a distance, that's why you need APT Land Rover accessories by your side.
Combine the right gear with an expert fitter from Roving Mechanical, and you've got yourself an unstoppable powerhouse that craves the thick of the action!
The APT Advantage
While the opportunity to appreciate a Land Rover for simply itself is a unique experience, the APT Offroad advantage gives yours the edge to venture beyond what some would call impossible.
APT Land Rover Accessories Australia are about more – creating more, and doing more. It's about taking that passion of yours for 4×4 to a whole new level, perhaps one that's yet to be discovered!
With unlimited Australian bush to explore, you need equipment that'll withstand every track, trail and mountain out there.
There's always room for modification and nothing beats that excitement of testing out your new gear.
APT Offroad are among the most premium quality Land Rover Discovery and Defender accessories suppliers in Australia.
Get there with APT Land Rover Accessories Australia and an experience 4×4 accessories fitter with us at Roving Mechanical! Contact us for more information  of for a faster response please call us on 02 9533 2777.