Mobile Land Rover Service Benefits
This Mobile Land Rover Service Saves You Time
Firstly, you will see a real improvement in convenience. No longer will you need to drive your Land Rover to the dealer or workshop. You won't have to deal with the issue of trying to arrange transport to your home or work. And then deal with the whole thing all over again to get your vehicle home. You will save a serious amount of time because your Land Rover service will come to you.
Furthermore, you won't have to take time off work to arrange drop off or pick up of your vehicle because with this mobile Land Rover service, your car can be serviced where you are. That can be at work or at home – it does not matter as long as it is available to be worked on. This saves you even more time and the process is more convenient.
This Mobile Land Rover Service Saves You Money
You can also see just what is being done on your car so you know the facts and don't have to rely on trust and what you are told. And there is only one person who does all the work on your Land Rover.
The service saves you money too because the hourly charge out rate for the mobile Land Rover service is not loaded up with overheads from flashy dealer show rooms, receptionists, and hospital like workshop cleaning processes. So you will find that not only will you save time, you will also save money.
If your Land Rover needs new parts, you will also benefit from lower parts prices due to the saving in overheads.
It saves you money. It saves you time. It saves you hassle. And it's easy, you can arrange your mobile Land Rover service with a phone call to the person who does the service.
Introducing Roving Mechanical –  Your Local Mobile Land Rover Service
Roving Mechanical is Sydney's first mobile Land Rover service.  I'm Pete Davis – the owner of Roving Mechanical,  we can carry out the following services for you:
Pre-purchase inspections of any Land Rover you intend to buy.
Land Rover service at your home or office.
Discovery service and repairs at your home or office.
Range Rover servicing and repairs at your home or office.
Defender service and repairs at your home or office.
Supply and fitting a full range of Land Rover accessories such as bullbars, snorkels, dual batteries, sidesteps, driving lights, power outlets and much more.
Pre-trip preparation of your Land Rover.
Inspections of your Land Rover before the warranty period ends
Supply of Land Rover spare parts anywhere in Australia.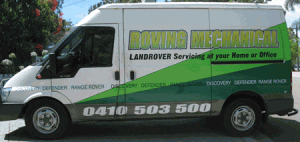 We carry two Land Rover specific diagnostic computers in our truck so diagnosing problems is not an issue for all models of Defender, Discovery or Range Rover.  You are not missing out on the benefits of high end workshop technology when you choose this mobile Land Rover service.
And the Roving Mechanical truck is fully stocked with the most common Land Rover parts, including filters, brakes, starter motors, ignition components, hoses, belts, water pumps, fuel pumps and even remote keys. Which means your vehicle can normally be fixed right then and there.
I also carry many reconditioned parts in my truck as well. Some examples are:
Discover II Front Propshaft – greasable universals.
Discover II TD5 Exhaust Manifold – drilled, relieved and milled ready to go.
Discovery II TD5 Starter Motor.
Discovery I 300 TDi Starter Motor.
Discover II TD5 Fuel Cooler.
P3P Air Suspension Valve Blocks.
Tony King has used Roving Mechanical for his Land Rover service for 11 years. Here's what he had to say.
"Peter Davis has been servicing my vehicles – 1998 Discovery TDi and 2004 Discovery TD5 – since 2000. Nothing like having a personal mechanic and Peter has always given me first class service and advice.

He knows the vehicles backwards, which is a product of his early training with Landrover in the UK and subsequent updates in Australia. If you raise a concern about the vehicle, he can determine the problem and tell you the solution straight away.

The fact that he does the entire servicing of the vehicle is far more comforting, than a number of of people performing the various items

All in all I am very satisfied with Peter's service and if you own a Land Rover I recommend him to you"
Read other customer testimonials here.
It's so easy to arrange your mobile Land Rover service – just give me a call, and I will work out a convenient time to come to your home or office. One phone call is all it takes – and you can start saving money and making your Land Rover service arrangements easier and more convenient.
Are you thinking this will void your warranty?  The great news is with this mobile Land Rover service, the full manufacturer's warranty remains intact.
What if there is a problem after the service is done? What if something goes wrong after the service or repair on your car?
Guess what?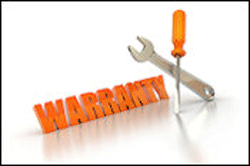 All of our work carries a full 12 months parts and labour warranty. Roving Mechanical is fully insured so you have no risk in making the wise decision to switch your Land Rover service to Roving Mechanical.
So go ahead call Pete today on 0410 50 3500 or contact us by email and we will get right back to you and arrange your next mobile Land Rover service.